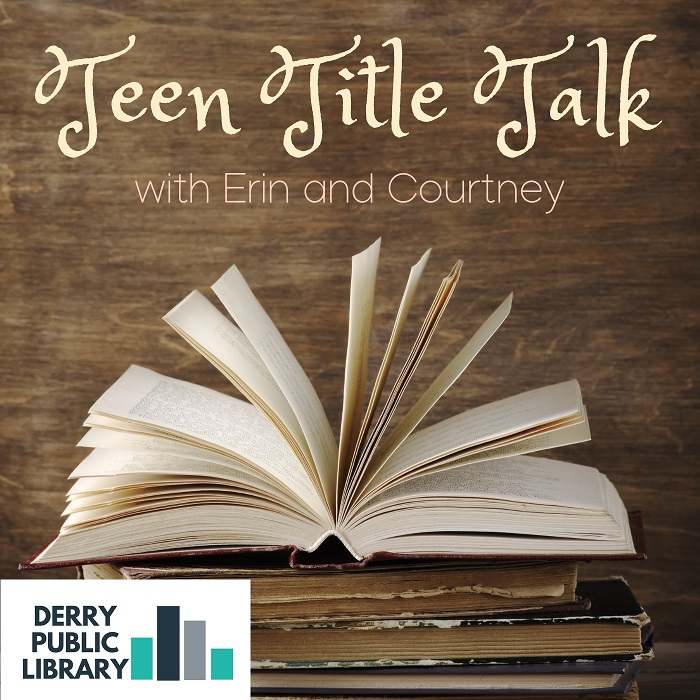 This week, Erin and Courtney dig into two great graphic novels, Sleepless by Sarah Vaughn and Leila Del Duca and Kiss Number 8 by Colleen AF Venable and Ellen T Crenshaw. They talk coming of age, art, read-alikes, romance and more. As always, they dip into the Jar of Teen Angst to answer the questions: Was there anything you tried to hide about yourself? Where was your favorite place to hang out? And what was your favorite candy or after school snack?
And don't forget, you can join the conversation, share stories, ask questions about library life or add questions to our Jar of Teen Angst by emailing us at teentitletalk@gmail.com.
This podcast was created by librarians at Derry Public Library and was hosted and produced by Derry-CAM, Derry Community Access Media: Empowering Independent Voices.