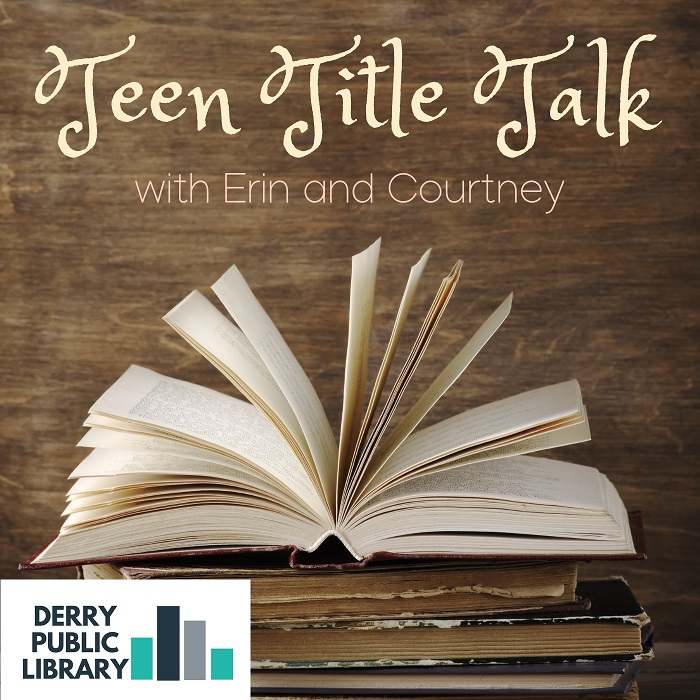 This week, Erin and Courtney sit down and talk about two intriguing mysteries: The Hand on the Wall by Maureen Johnson and A Good Girl's Guide to Murder by Holly Jackson.  They talk about suspense, action vs. puzzles and read-alikes. They also dip into the Jar of Teen Angst and answer the questions:  What safety measures did your parents put in place to get you from point A to point B? And what was your worst fear as a teen?
Please feel free to join the conversation. We would love to hear from you. You can write to us with questions or answers at teentitletalk@gmail.com
This podcast was created by Erin Robinson and Courtney Wason in association with the Derry Public Library and was hosted and produced by Derry-CAM, Derry Community Access Media: Empowering Independent Voices. The theme was created and performed by Banded Starling.
Did you enjoy this podcast? Don't forget to follow, rate and review to have our endless love and gratitude.