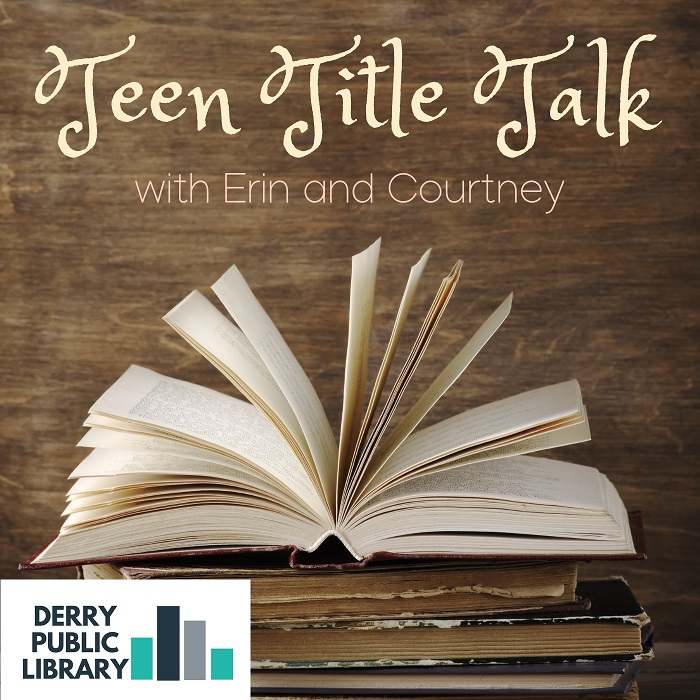 This week, Erin and Courtney discuss two great suspense novels: You Owe Me A Murder By Eileen Cook and If You're Out There by Katy Loutzenhiser. They also answer two questions from the Jar of Teen Angst, which were, "Did you ever have detention, and if so, why?" and "What did you do for gym class and did you excel at it?"
Don't forget, you can join the conversation, share stories, ask questions about library life or add questions to our Jar of Teen Angst by emailing us at teentitletalk@gmail.com.
This podcast was created by librarians at Derry Public Library and was hosted and produced by Derry-CAM, Derry Community Access Media: Empowering Independent Voices. The theme was created and performed by Banded Starling.
~~TEEN TITLE TALK WILL BE ON SUMMER HIATUS UNTIL 7/25!~~
See you midsummer!